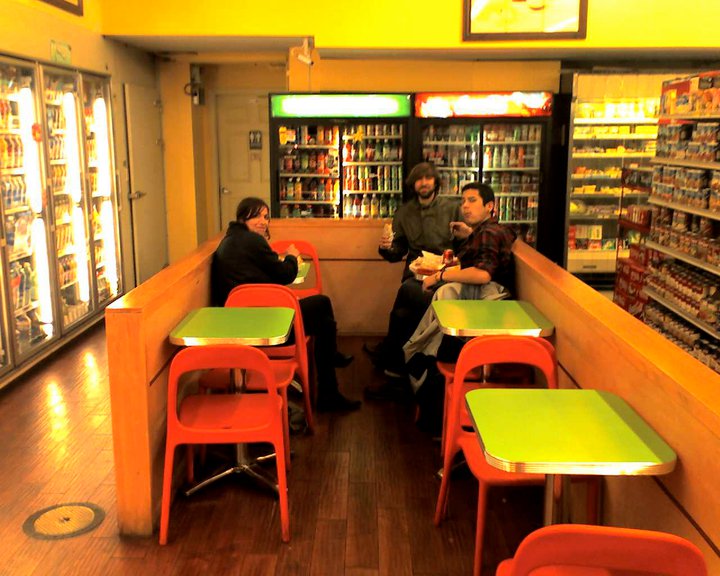 The eternal question:  What to do when your uncle left you in charge of his car and you've got a few hours to kill before you the Weezer cover band goes on later that evening?  The answer, as always:  EXPLORATION ADVENTURE!
This particular expedition led us to what we believe to be the highest taqueria in San Francisco.  Not quite in the sense that they also function as a green medicinal clinic, but rather according to pure altitude.  Nestled up against Twin Peaks on 755 Portola Drive, the Miraloma Market appears at first to be just another neighborhood grocery store until you realize that it also houses a full-fledged and surprisingly tasty taco shop of its own inside.
The menu includes all the regular stuff you'd expect, such as juicy al pastor and delectable carnitas in burritos and quesadillas and such, but the highlight is the unique EL VEGGIE burrito, which consists of an assortment of steamed broccoli, cauliflower, and other vegetables in addition to the normal beans, rice, cheese, salsa, and guacamole.  Yes, that's a right:  a Broccoli Burrito.  Delicious enough to get any Papalote-loving vegetarian up the hill once in a while.
Adventure wins once again (and that Weezer cover band was pretty good too).
[Photo by Allan Hough]