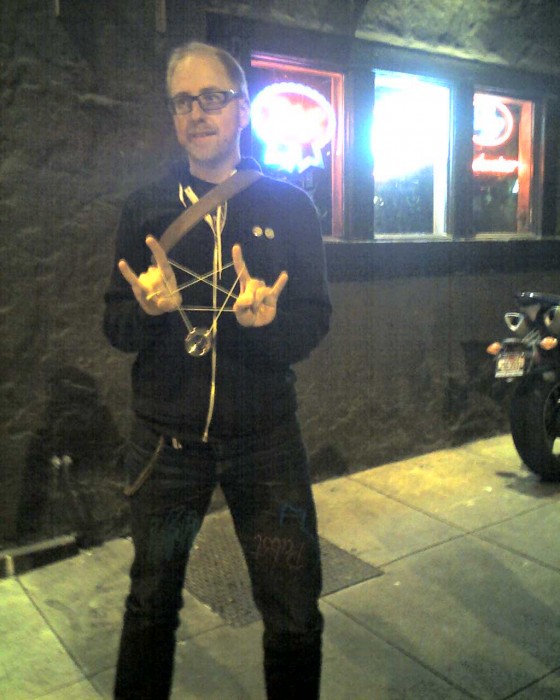 Our buddy Doc put on an impromptu yo-yo clinic last night outside Bender's. Vic tells the tale:
I requested the "Pentagram" yo-yo trick that I saw him do on YouTube. He did it flawlessly even after drinking all night. Note that this is an off-the-string trick. Meaning, during the trick he untwisted and detached the yo-yo from the string and went into a trick called the "Washing Machine" (which he invented) then did this, and reattached the string to the yo-yo before returning it to his hand.
Also, amazing yo-yo tricks aside, I'd like to point out how awesome it is that the "Pabst" logo appears upside-down on Doc's right leg. More mysterious magic of the RAZR camera, the polaroid of our time.
Yes, if anyone's interested, I am available for impromptu RAZR clinics outside Bender's anytime. [link]
Update!
Here's a video of this trick, done in front of Ritual Coffee