Local bag makers Chrome have relaunched their newly expanded  in-store custom bag program, and it is RADICAL. Not only do you get to design the Chrome bag of your dreams, you get to watch Michael (bag sewer extraordinaire) put it together and make your dreams a reality right in front of your eyes. With loads of new colors, fabrics, and accouterments to chose from, you could literally spend hours picking out your new bag.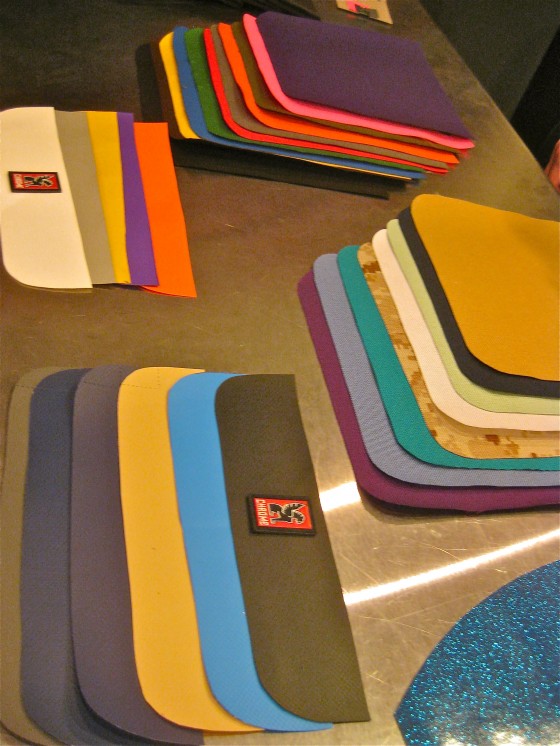 We were lucky enough to check out the process for ourselves, and got to create what could possibly be the COOLEST BAG in the history of bags. Check it out after the jump: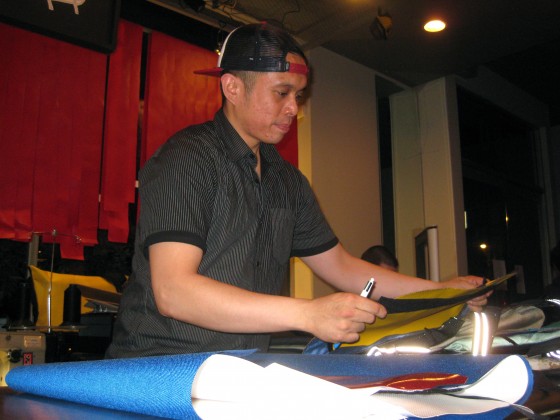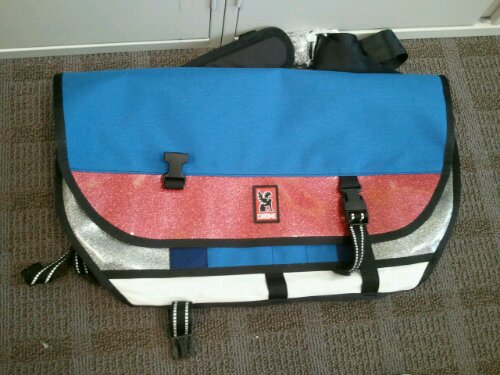 Look how shiny it is! You want it, right? Well too bad, because we already gave it to our buddy Man Freckles, because he's an awesome dude. I mean, just look at his face, he's so happy!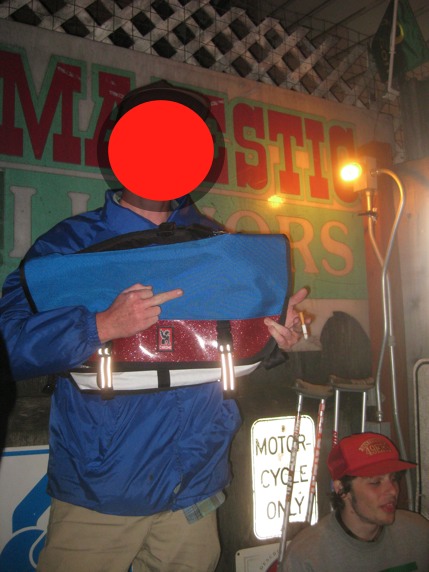 Thanks to everyone at Chrome!