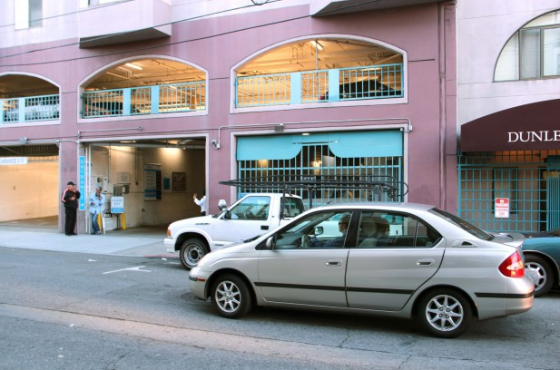 Allegedly, of course. Mission Local spent a recent evening with some parking attendants at a garage near 16th and Valencia. Here's an excerpt:
8 p.m.
John walks over and tells me he's been here for 11 years, since the garage has been open.
"I've seen it all," he sighs. "This very bad neighborhood."
John says most of their valet customers are from the East Bay. Not all of them are friendly. He says people from Oakland like to come to the garage on their way to sell drugs around 16th and Mission.
"They park here," he says. "I see what they're doing. I'm not stupid!"