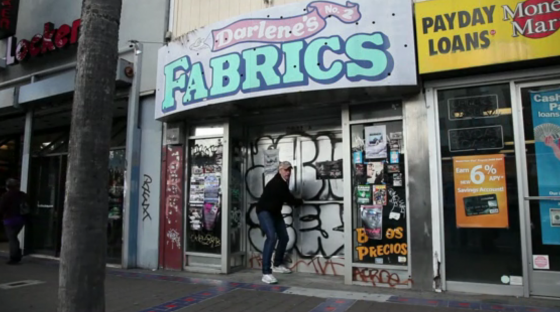 From their Kickstarter page (which also contains an entertaining video filled with lots more salient info):
Killing My Lobster has finally found the perfect location to build a premier  theater space. A project which brings to an end 15 years of wandering from theater rental to theater rental. The space resides in the heart of San Francisco's Mission district on 24th and Mission St.
The new venue would be a creative hub to hundreds of artists including actors, writers, choreographers, musicians, stand-up comedians and whoever else requires a theater for their production. Killing My Lobster also needs a versatile work space to allow them to expand the classes they make available to the community.
But the clock is ticking, as KML must acquire enough funds to secure the lease and move-in overhead in the next 2 months. And our goal is to have the theater operational by February of 2012 for a show celebrating our 15th birthday (February 14th, 1997).
There are eight days left in this initial campaign, and they've only got a few hundred dollars left to go, but they'll need all the help they can get as this initial campaign is only gonna raise a fraction of the total amount they'll need to open in early 2012 as planned. If you donate to the cause, you get to choose from a variety of rewards. Have a look.