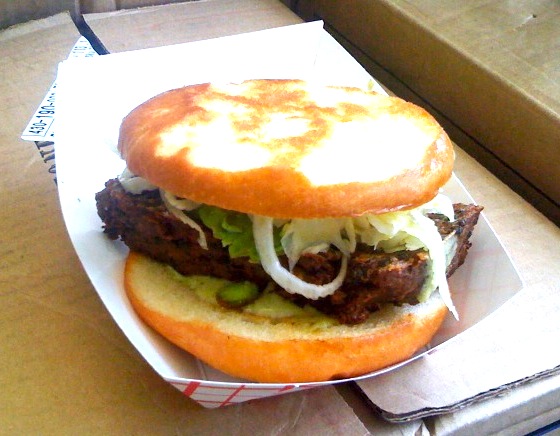 Okay, so it's not quite as tantalizing a shot as yesterday's picture of the meat version, but it's a decent picture of THE BEST VEGGIE BURGER THIS CITY HAS EVER KNOWN. And guess what — it's making a surprise appearance tonight. Laura over at Vegansaurus has more:
You all know how much we loved the Vegan Mission Burger while it was still around and if you don't, you can read the insane tale of our mutual love here. I don't think I've written so passionately about anything in my life, and I'm a very sensual person.
Well, TONIGHT, it is back for one night only! Along with drinks and Berlin-style Ping Pong, which we have no clue what it is but Allan from Mission Mission FUCKING LOVES IT so it must be alright.
Can't wait! Read on.