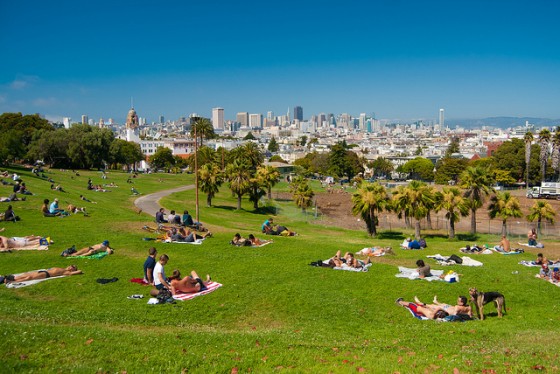 So reports one miffed commenter:
Listen up – anyone who has been to DP since kiddy land opened will note that a real effort has been made make gay men who sunbathe feel uncomfortable. Maybe it's the motorcycle cops driving through the park. But the vibe of the park has changed. Free sprit has been replaced with a Walnut Creek like atmosphere. Which was the plan all along.
The Walnut Creek line is a little melodramatic, but is the other part true? Are sunbathers being targeted?