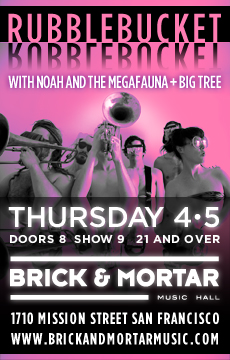 Rubblebucket are playing tonight at Brick & Mortar!
A.) Rubblebucket seems pretty fun:
B.) Brick & Mortar is definitely fun, and if you haven't been yet, you're missing out on having access to a legit rock club right here in your neighborhood!
So, win tickets by leaving a comment below relating your best rubble- or bucket-related anecdote. Winner will be chosen based on merit. Contest ends at 4PM today.
More show info, and ticketing, here.