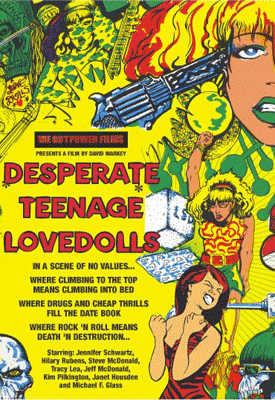 I got a great drunken email from my friend Natalie the other night. The subject line said "ALLAN":
I KNOW YOU'RE NOT ASLEEP maybe you are.
2 THINGS
i forgot the first
THE SECOND THING
i am seriously disappointed that i'm missing the friday show at the roxie – desperate teenage lovedolls (and christiane F) but seriously desperate teenage lovedolls SO GOOD. you should post about it maybe cause it is SO GOOD. i haven't seen it in 8 years. i quantify things.
i can't remember the first
i'll remember later
though probably not ha.
natalie
So, I guess we should all maybe see this movie tonight? Thanks, Natalie! Here's the trailer:
Buy tickets and read more about the films here.