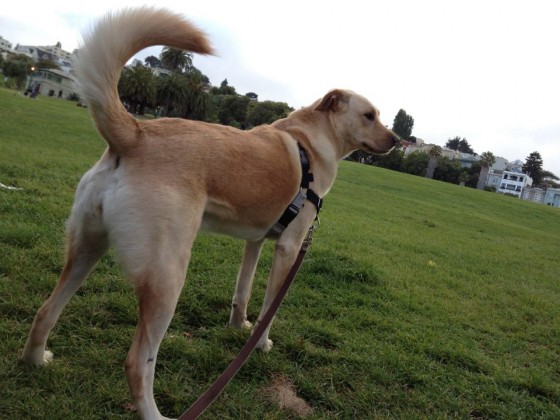 From Deidre D. via our Facebook timeline:
Today around 3:15pm I tied my dog Z up to a tree on 19th St in front of Radish, just off Valencia. I went into a store for about 10-15 minutes. When I came back she was gone and there was no sign of her. I am pretty sure she was stolen. She has a locator chip in her but it will only be useful if she is turned in. She is a yellow lab mix. I am desperate to get her home safely. We're offering a huge cash reward on her behalf, no questions asked. If anyone has any ideas on how to get her back please let me know. I'm new to the Mission.
Contact us if you have any thoughts and we'll get them to Deidre.
UPDATE: Z has been found! Yay!