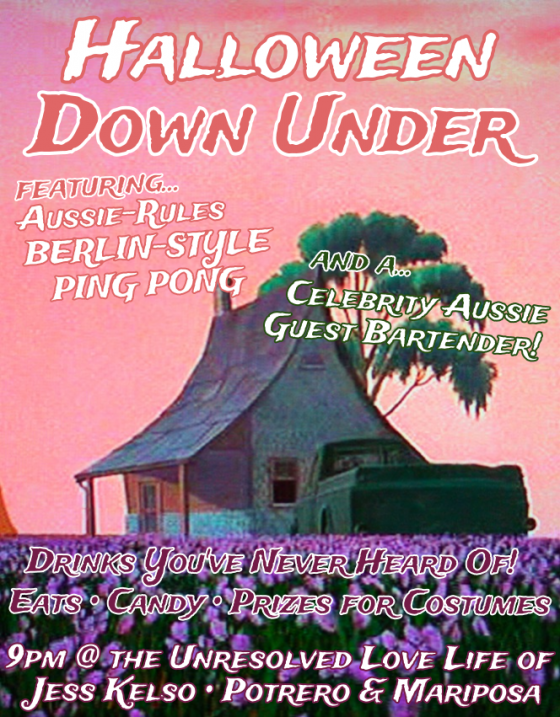 From the official invite:
This Halloween, the Unresolved Love Life of Evelyn Lee takes a trip to the Australian Outback, and we're all invited!
Aussie-rules Berlin-style ping pong will be happening in the back, and a very special real-life Aussie guest bartender will be slinging the drinks she and Nicole Kidman grew up on back home in Queensland. (They're weird but good.) Drink specials, Aussie bands on the juke box, candy, Aussie snacks, prizes for costumes. Marsupials. Free!
Tonight! RSVP and invite your fiends!