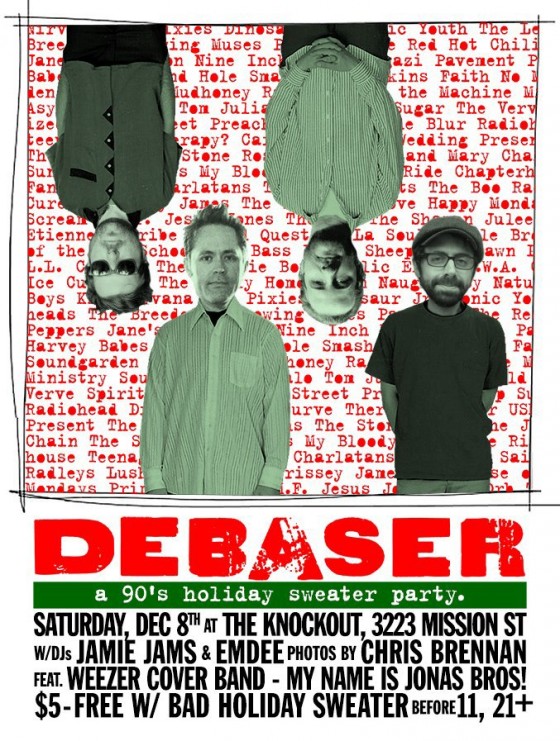 Happy holidays from Debaser! Here's the deal:
DJs Jamie Jams and Emdee play an extra helping of Weezer to get you in the mood for the holidays.
It's like your favorite compilation of Spike Jonze videos or that one amazing tour with That Dog!
Special guests "My Name is Jonas Brothers" play all the Weezer classics, so come early.
$5, Free w/ your worst holiday sweater before 11 pm.