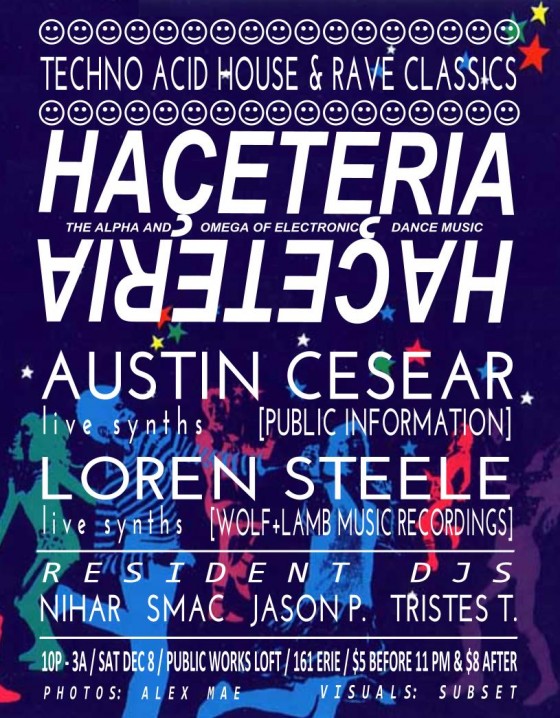 This party originally took place at Deco Lounge in the Tenderloin, but ever since that place shuttered to make way for a new endeavor by the Bender's crew, the boys of Haçeteria have been looking for new digs. I'm not sure if they've inked anything permanent, but for this month at least they're in the Mission!
Here's their official "about" for those of you that still need to know:
Haçeteria is a fog and laser fueled monthly dance night organized by DJs Tristes Tropiques, Nihar, Jason P, and Smac, who play the steamiest electronic dance music vinyl slabs, including Classic House, Acid, Techno, and Rave as well as flirtations with more recent related rhythms. Club Haçeteria is also dedicated to highlighting a diverse array of live electronic dance musicians that are breaking new ground while moving bodies on the dance floor.