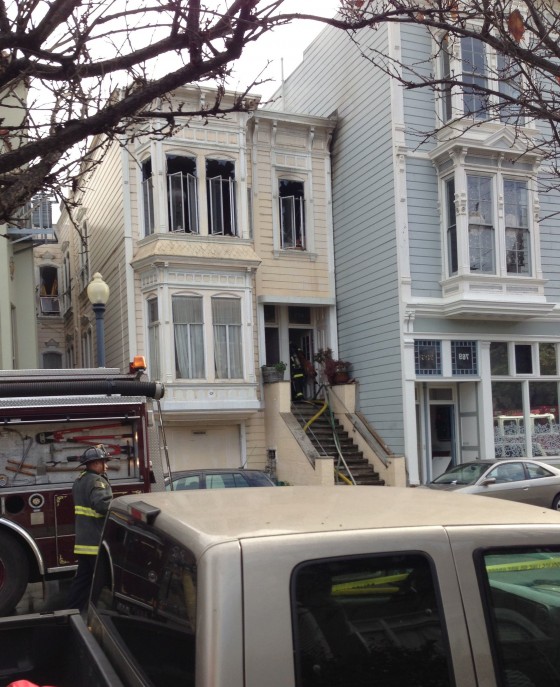 The fire seems to have started in this building, 765 Capp. You can see several hoses running through the front door, into one of the apartments.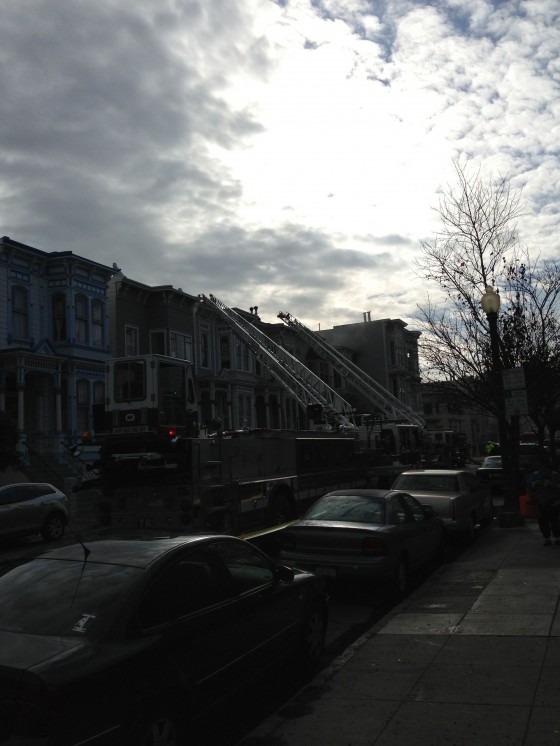 Ladders to neighboring roofs.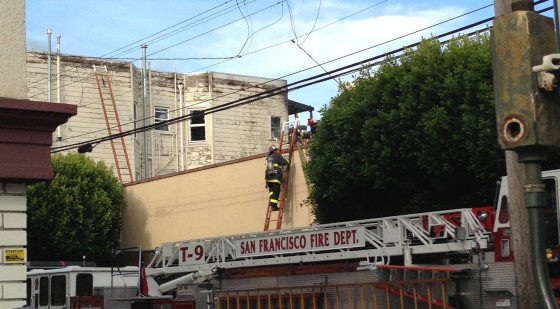 A firefighter descends from the roof of a building on 23rd between South Van Ness and Capp. You can see what looks like a charred back patio in the background, so it appears that the fire traveled through the backyards to the houses on 23rd.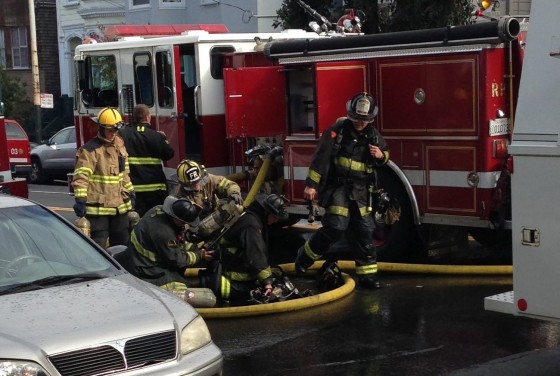 A firefighter getting his tank replaced by his firefighting pit crew before going back in.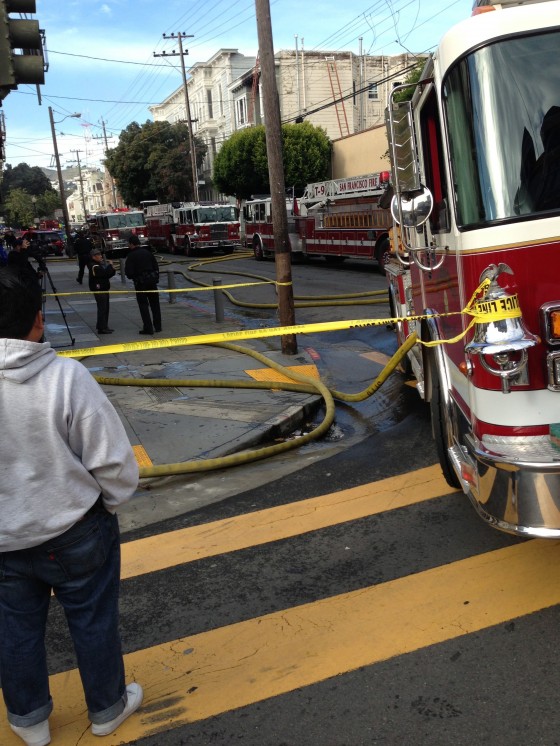 Trucks lined up on 23rd. There were about 15 fire engines in total lined up on the streets surrounding the building.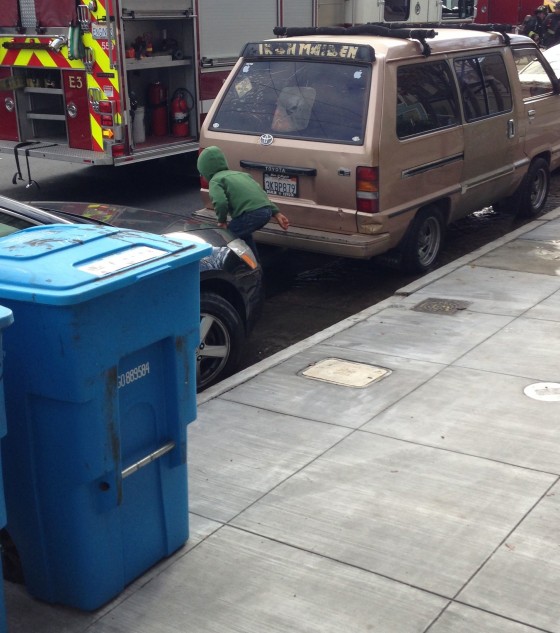 A little kid jumps over the three foot stream running down the curb on South Van Ness.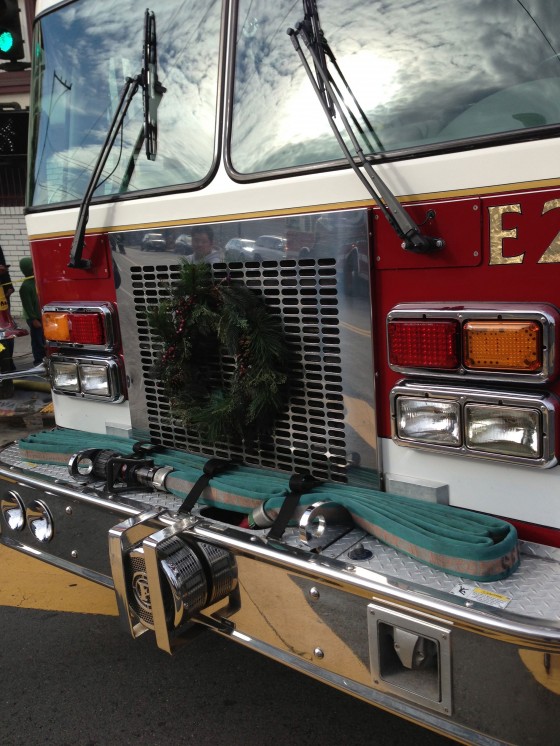 Christmas decorations.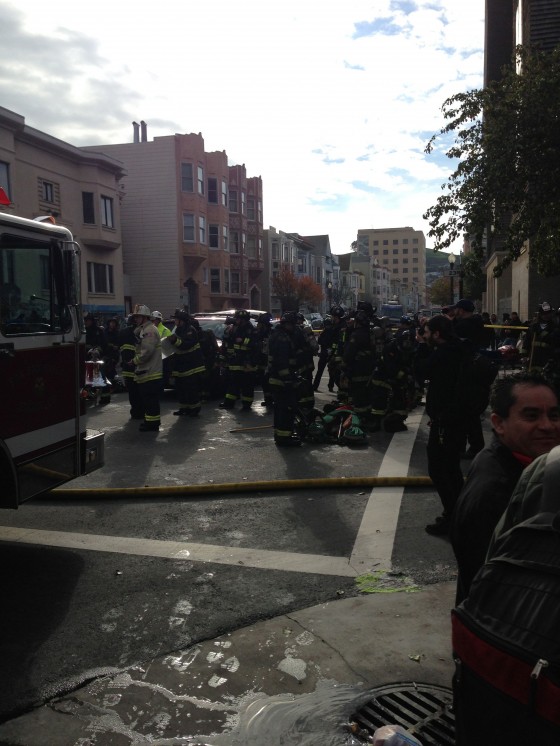 Firefighters hanging out on 23rd and Capp. I didn't see any ambulances, but dozens of people were evacuated and there was some talk of a missing cat. Stay safe out there guys.