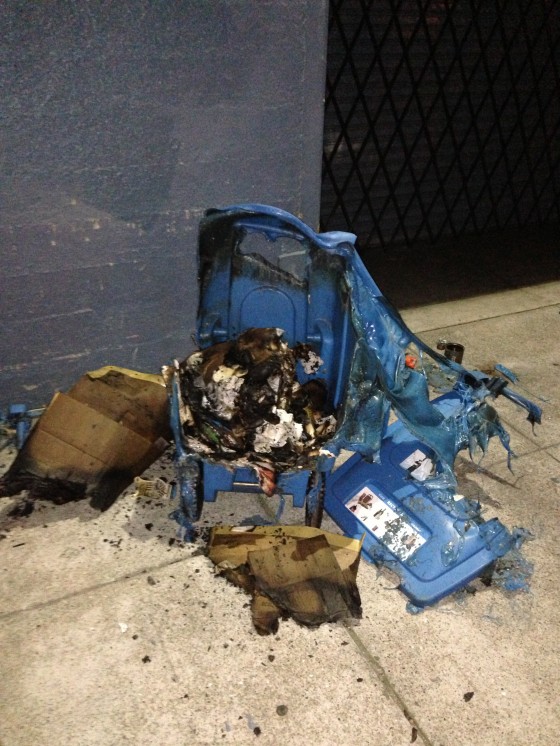 MM reader Tom M. wonders if it might be:
On my walk home tonight I noticed what seemed at first to be a large pile of trash on the corner of Harrison and 17th. No big deal. However, upon further inspection, it was apparent that, yes, someone blew up a recycling bin.
At least it wasn't a compost bin.  Or, god forbid, a porta-potty!