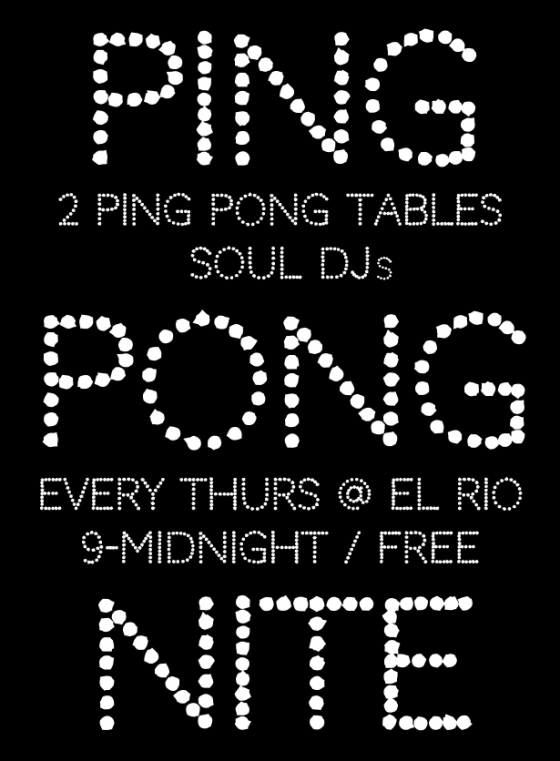 El Rio has ping pong now! And from now on, Thursday night is PING PONG NITE. Here's the deal:
Here we go! Opening night! A grand new tradition!
DJ Wam Bam Ashleyanne (http://wambamashleyanne.com/) will make us dance. Two ping pong tables (one inside, one on the heated and covered back patio) for traditional ping pong playing!