And there's a meeting tomorrow night to discuss the particulars: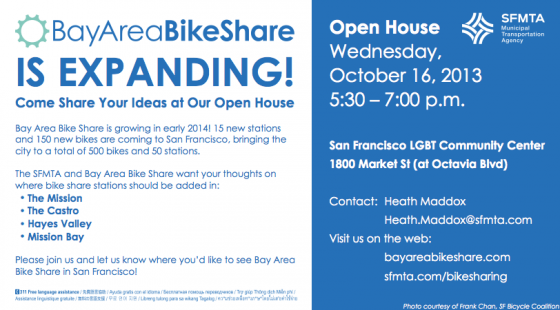 Bay Area Bike Share, like many bike sharing programs, is awesome. Expanding into the Mission and other neighborhoods is going to make it TOTALLY awesome.
Here's a helpful map: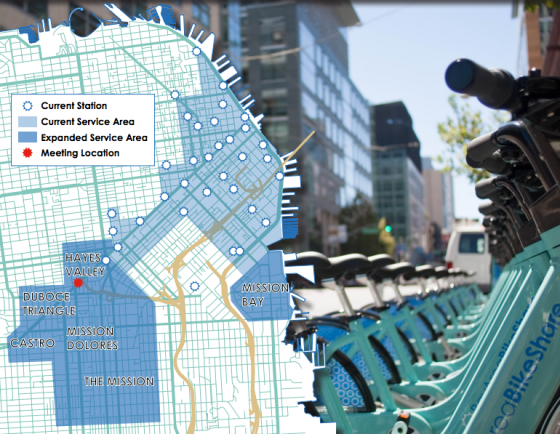 I myself can't make it to the meeting, but as long as there are stations at Dolores Park, St. Francis Fountain and the Secret Alley, I should be okay.