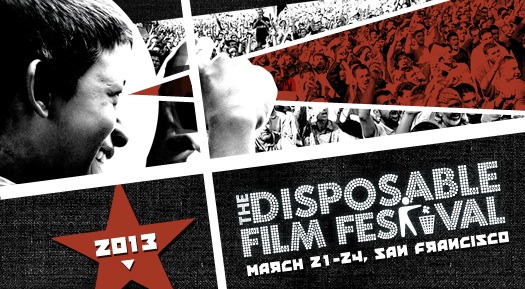 The Disposable Film Festival returns! And it's a new era, according to their official press release:
"The whole video landscape has changed since DFF launched 7 years ago. Back then, making a film on your cell phone was a weird, experimental idea. But now the revolution has happened and disposable has completely mainstreamed, with films like SEARCHING FOR SUGARMAN shooting on iPhone," said Festival Cofounder and Executive Director Carlton Evans. "Our focus has changed with the times too. We're still committed to showing fresh approaches and techniques, but the days of counting pixels are long gone. Disposable is the new reality of filmmaking.'
Be there as the festival kicks off tonight at 8pm at the Castro Theater with the Competitive Shorts program. Get advance tickets here!
And remember, festivities continue throughout the weekend.