Imagine my surprise to see a dude dressed as a bear trying (and failing) to get into the Bernal Heights La Lengua Dispensary.
I love the look on the last frame.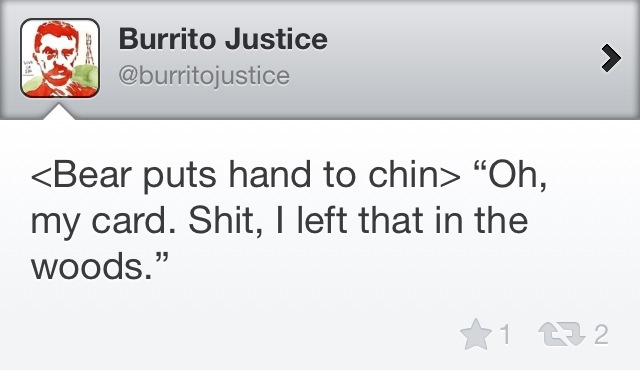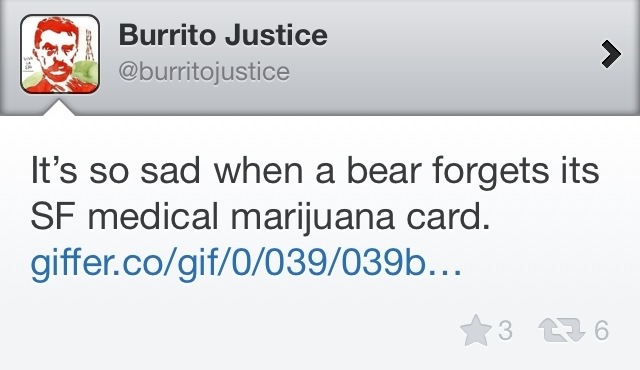 One of those days where you get to play "Is it Halloween or just San Francisco?"
Sadly I missed two epic moments — one of him as the door was opened, with his arms spread wide, and another with his head slung low after the door was closed.
A still shot for posterity. God speed, pot bear.