This map bounced around Twitter last night (made perhaps by @david_luzer). It's supposed to help New Yorkers understand the Bay Area.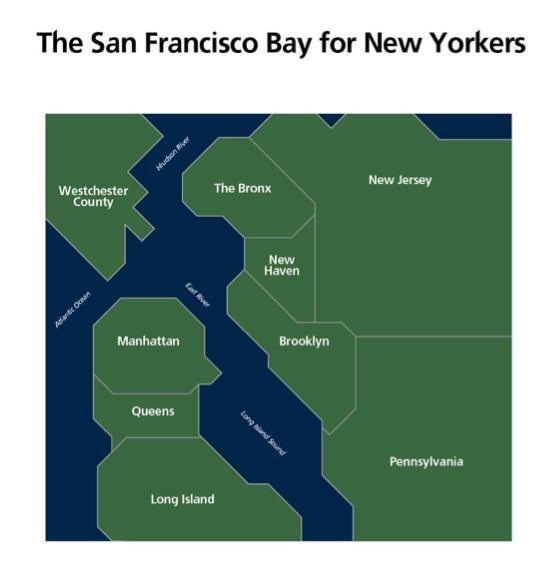 I get where the map creator was coming from, but some of it is horribly, comically wrong.
First, SF needs to be subdivided, since the first thing I think of when in the Sunset is MANHATTAN. And the Berkeley-New Haven analogy is ridiculously wrong.
Wouldn't the Peninsula be more like Connecticut? Woodside like Westchester County? What about Palo Alto?
I really don't know enough about New Jersey / Pennsylvania / The Bronx / Queens to comment. Though what about San Jose? Would that be Newark?
Anyway, I look forward to your hysterical comments.