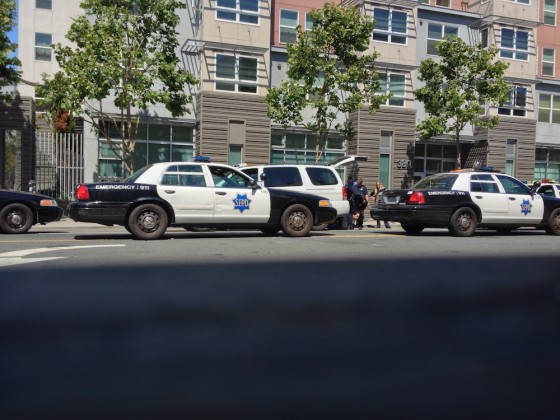 The newly independent Mission Local reports:
A federal grand jury in San Francisco  indicted two police officers and a former police officer who were assigned to the Mission Station with "conspiracies to distribute controlled substances, against civil rights, and to commit theft concerning federally-funded programs," according to a press release issued Thursday from from the U.S. Attorney's office.
One officer was also charged with extortion.
[...]
The Mission Station defendants include Sergeant Ian Furminger, 47, of Pleasant Hill, Officer Edmond Robles, 46, of Danville and Reynaldo Vargas, 45, of Palm Desert, California.
The defendants were issued a federal summons and will make their initial appearances tomorrow at 9:30 a.m. before the US Court Judge Elizabeth D. Laporte in federal court in San Francisco.
Defendant Vargas will appear before Judge Laporte at 2:00 p.m. today.