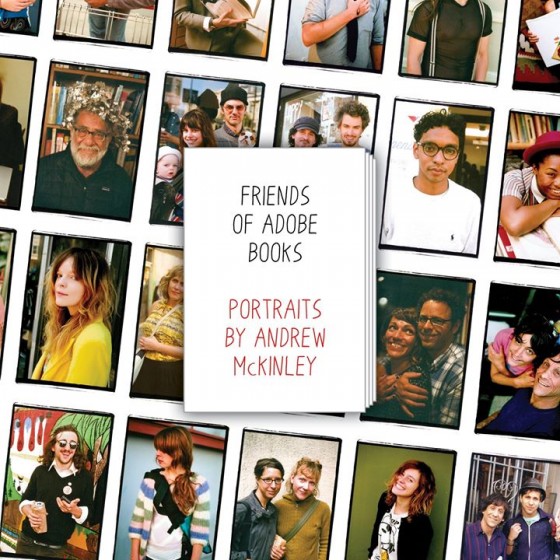 For the very first book published by the new collective!
Since Adobe's inception 25 years ago, Andrew McKinley has been photographing neighbors, customers, musicians, poets, friends, loiterers & the Tartine girls. For years these portraits, dubbed Friends of Adobe, have decorated the bookshop & served as a visual representation of the Adobe community.

For the first time, a selection of Andrew's photographs have been complied into a book. "Friends of Adobe Books" is the first book published by the Adobe Books and Arts Cooperative, edited by Calcagno Cullen and Katie Conry, design by Kyle Knobel, and photographs by the one and only Andrew McKinley.
Check out all the details here!
(And after that's over, finish off your night with some karaoke ping pong!)