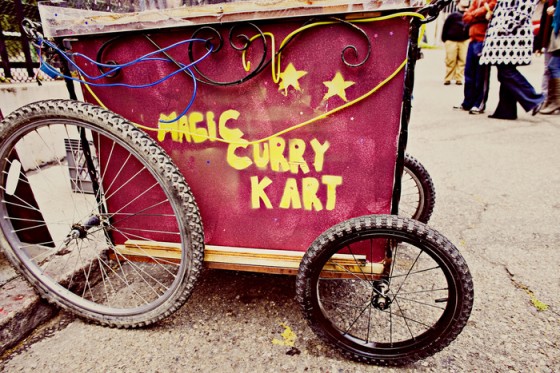 Magic Curry Kart, probably the first popup we ever wrote about, back before we even knew they were called popups, is endeavoring to expand its operations. Here's part of the pitch, straight from founder Brian Kimball:
Five years ago I started the Magic Curry Kart.  Inspired by the delicious food I experienced on my travels through South East Asia I decided to serve a Thai style curry off a rickety metal kart in my neighborhood.  I initially experimented with a variety of store bought pastes until I decided to start making my own pastes from fresh ingredients I found at local farmers markets.
It was of course dubbed appropriately as Magic Curry Paste.  We are now on the shelves of Whole Foods Markets, Bi-Rite Markets, Adronicos, and Rainbow Grocery in the Bay Area.  We are also on the virtual shelves of Good Eggs and Amazon Fresh.
Our Plans to Expand: There is a growing demand for fresh and locally produced food products.  We have the opportunity to get on the shelves of more markets throughout California, but that would push beyond our current production capacity.  This means that we need to move our paste to a local co-packer in order to make larger quantities at lower costs. Then we can focus on reaching more stores.
There're only 4 days left in the campaign so act fast! In return for pledging some cash to the cause, you get rewards such as cool t-shirts and jars of curry paste: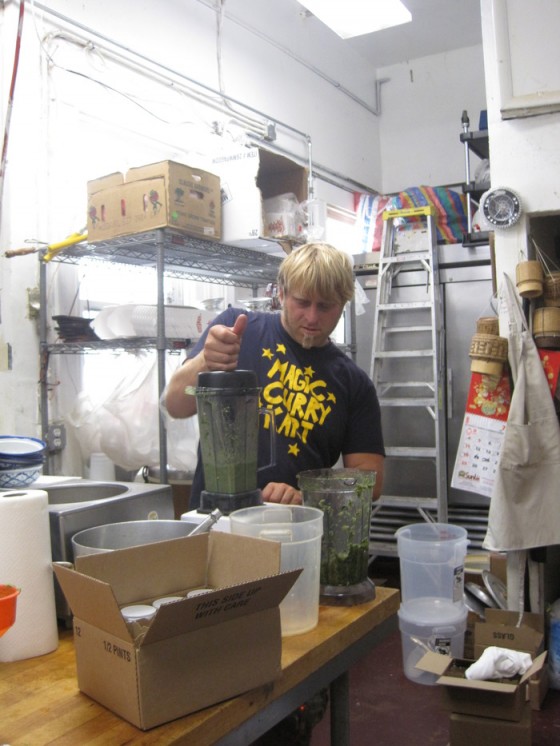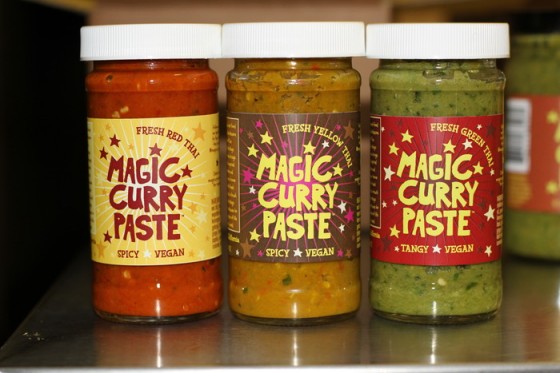 Check out the full Kickstarter campaign here.