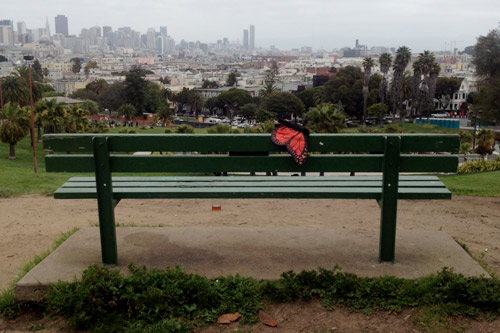 Frameline38 starts tonight! The organizers made us this handy list of Mission-related offerings:
THE BENCH
Directors: Haley DerManouelian, Rosie Katz & Bo Brown
8 Minutes, Short
Three lost San Franciscans combat a tech worker in search of space in Dolores Park.
Film takes place in the Mission.
MISSION IMPROMABLE
Director: Clio Gevirtz
5 Minutes, Short
A comedy about closeted boyfriends who outdo themselves trying to ask a girl to prom. They are in for a big surprise!
Film was produced in the Mission.
EYE CANDY
Director: Alexis Spraic
10 Minutes, Short
A look at the beloved Jason Mecier, a fine artist fashioning famous likenesses from Tina Fey to Phyllis Diller out of everything from old toothbrushes to turkey basters.
Film subject Jason Mecier lives in the Mission.
OVERFLOW
Director: Ruby Drake
7 Minutes, Short
Two girls try to work through an unexpected crisis in their friendship.
The film was created by the San Francisco Art & Film For Teenagers located in the Mission.
Get tickets and explore the festival more here.
Also: