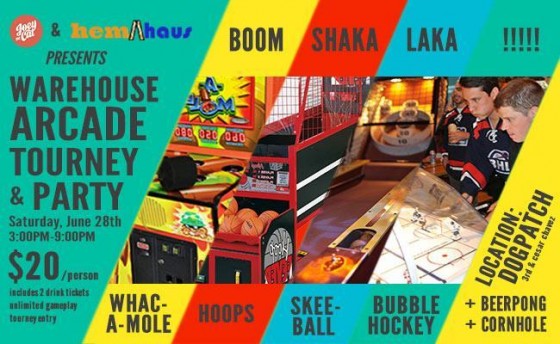 Joey the Cat isn't content to just go around being the GREATEST SKEEBALL PLAYER IN THE WORLD, no. He wants to share the joy, with all of us, so he's put together a warehouse space in the Dogpatch full of ALL MANNER OF ARCADE AMUSEMENTS. And there's a party:
Joey the Cat Skeeball Rentals have partnered with HemHaus to bring you the most epic afternoon of your recent memory. We've secured 2000 sq ft of warehouse space and installed 13 classic arcade games. The arcade games include Skeeball, Basketball, Bubble Hockey and hometown favorite, Whac-a-Mole. If that wasn't enough, we'll also have beer pong and cornhole. While it's pretty amazing to have all of these games in one place….we're also going to put on a World Cup style tournament with all of these games!
There will be booze. More info and ticketing here.