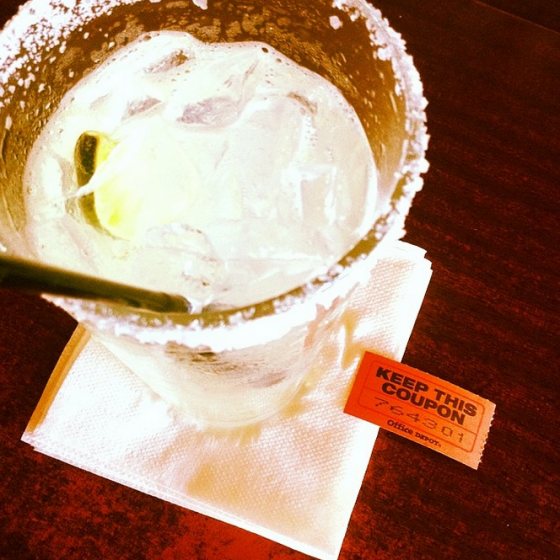 This one I had at Jay 'n' Bee the other day was pretty killer, but it didn't make SFist's list of the 10 best in SF. The Mission is well represented though. West of Pecos, Puerto Allegre and Latin American Club made the cut, and here's what contributor Whitney Phaneuf has to say about the frozen offering at Mosto:
Frozen margarita lovers like me — who have been sipping on the rocks in fear of dirty looks from the snobby cocktail crowd — will feel no shame at Mosto. Led by Danny Louie of Alembic fame, the tequila bar next door to Tacolicious blends the classiest frozen margarita in town. Served in a a martini glass, Mosto's version is as tart as its rocks counterparts and features high-quality tequila, agave, and lime. It's been known to convert even the most on the rocks purists.
I like 'em both ways, but I often lament that frozen isn't often an option at SF bars, so this is good to know. Read on for write-ups on the other nine.