(Despite their name.) And they're playing this Thursday night at Brick & Mortar Music Hall right here in the Mission.
That is all. I don't think you really need to listen to them first, or watch YouTube videos, or read about them or anything. Just go see Diarrhea Planet perform live, tomorrow night, right here in the neighborhood.
Okay fine, here's a pic of them last weekend at Pickathon: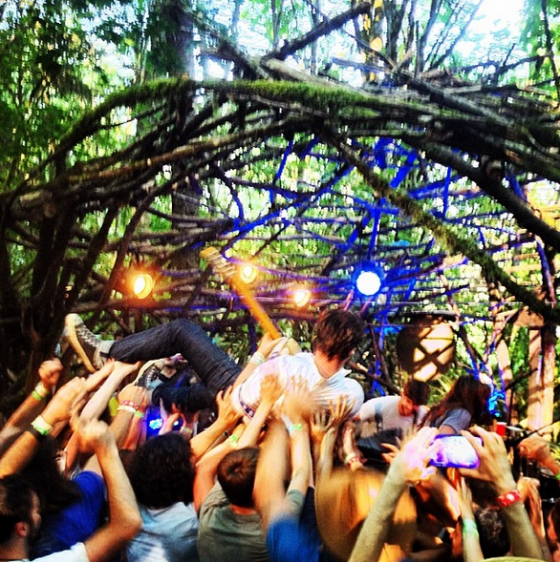 I was there. It was a fucking mindblower.
(I was gonna preface this with something about how Thee Oh Sees used to be the best live band in American before they turned grumpy and less good, but I'm trying to be less grumpy myself.) (Long live Diarrhea Planet!)
UPDATE: They're also playing Friday night in Oakland.