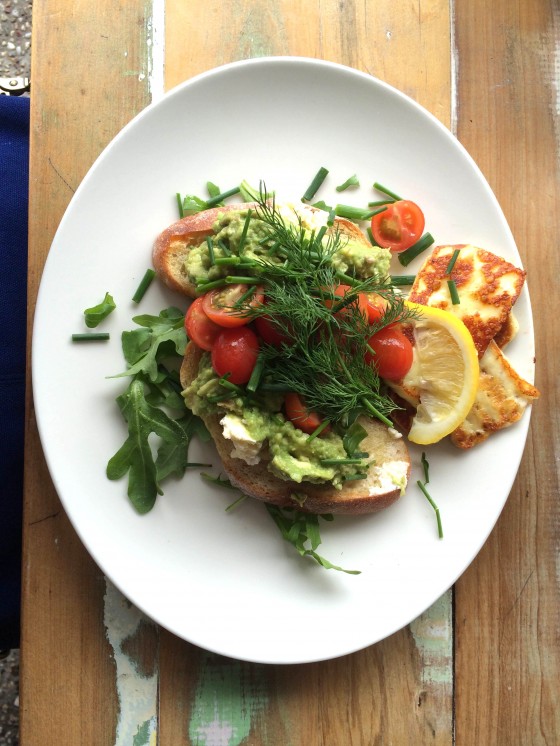 Our pal Jess is on a mission. I thought I was doing pretty good with the $8 toast I found in LA. But Jess found some $9.50 toast. (She's in Australia.) And now this:
To be fair, I added the haloumi which was $4, so technically it was $14.50.
To be fair, $18.50 AUS is $17.23 US. Looks like great toast! Thanks, Jess!