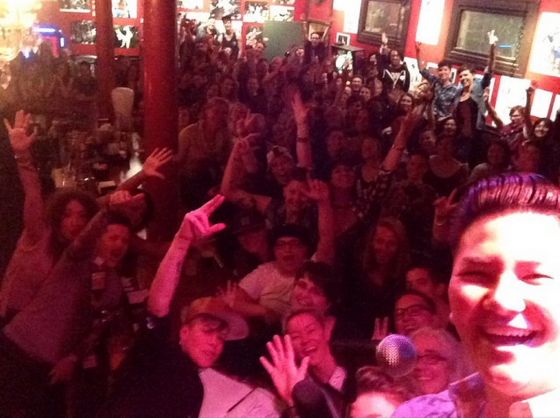 Ryan Kost at the Chronicle takes an in-depth look at the history of the place and the drama surrounding its very impending closure:
Lila Thirkield moved to the Mission in 1994. She was 23 at the time. She had tattoos and spiky black hair, and she played the drums. She never even considered another neighborhood. "All the dykes lived in the Mission," she says.
In some ways, it was a revolutionary time and place for queer people. Artists, musicians and writers had come to the area. People felt energized.
"I always compared the '90s in San Francisco for dykes and trans guys to being like Paris in the '20s," says Lynn Breedlove, the founder and lead singer of the homocore band Tribe 8. "At the time, we were popping out all over Valencia. It was mohawks and spikes in our face, and everybody's name was Spike."
Read on for the whole story.