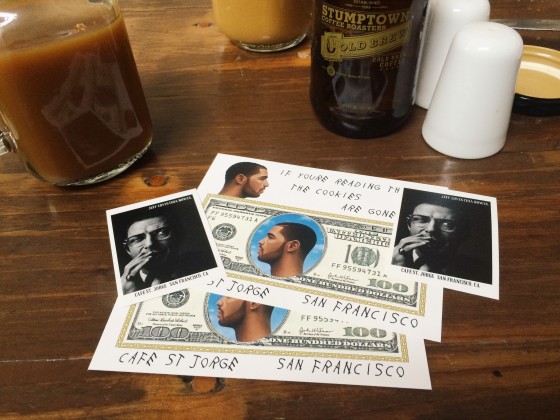 1. Their coffee is great!
2. Their food is delicious! (I think about their sardine + fava bean crostini at least once a week)
3. They have excellent taste in men! (see stickers above)
4. Andrea, Cafe St. Jorge's owner, is the sweetest person!
5. They're right around the corner from your house (if you happen to be me or my neighbor)
6. They're giving away FREE COFFEE all day today, to celebrate their 2-year anniversary!
Happy birthday, Cafe St. Jorge. I love you so.