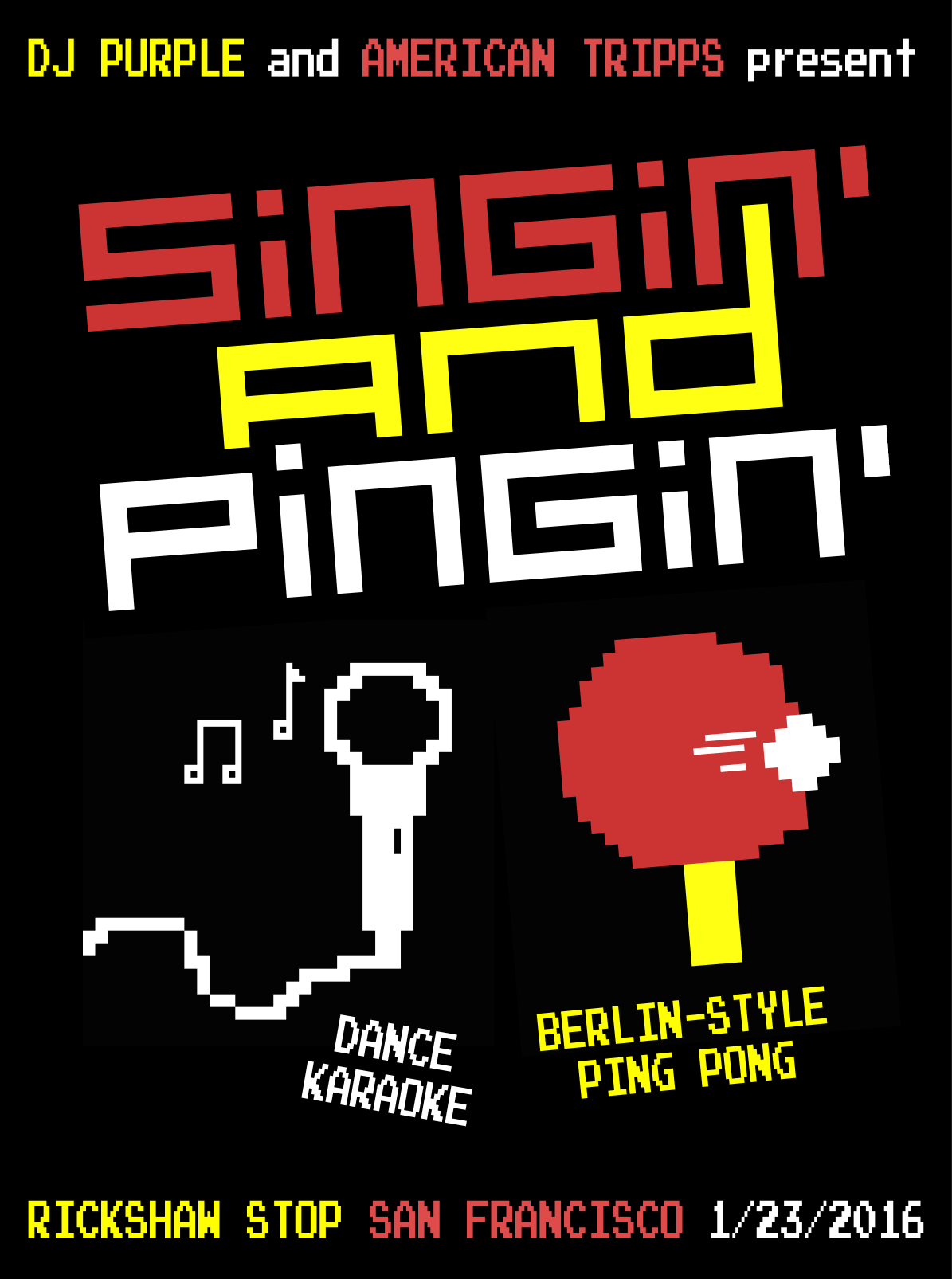 We haven't had a Singin' & Pingin' since Halloween 2014 at Verdi Club, man. Time to make up for lost time! Here's the invite:
Would you believe SINGIN' & PINGIN' has been on hiatus since 2014??? It's true!!! Here's what's in store for *****the first can't-miss party of 2016*****…
• Singin' with DANCE KARAOKE
• Pingin' with BERLIN-STYLE PING PONG
• Rockin' out to DJ Purple's SAXOPHONE SOLOS
• Dancin' with YOUR FRIENDS
• Makin' some NEW FRIENDS
• Drinkin' BEER
• Drinkin' WHISKEY GINGERS
• Drinkin' CHAMPAGNE IN A CAN
• Drinkin' WHATEVER YOU WANT
• Partyin' ALL DAMN NIGHT
Check out DJ Purple's songbook here.
Read about the history of Berlin-style ping pong in San Francisco here.
(And big thanks to Singin' & Pingin' for being our sponsor all month long!)