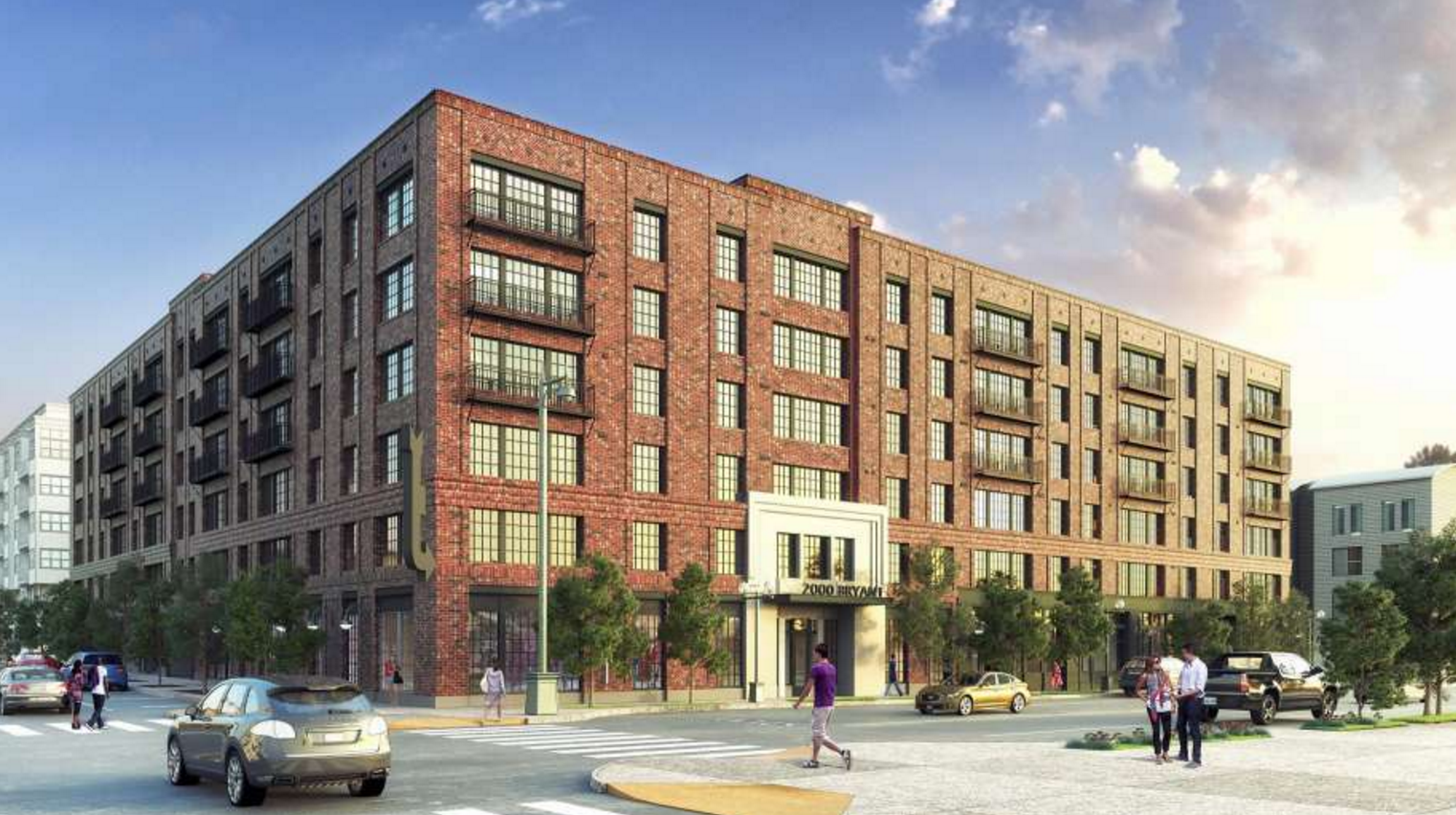 That's the corner of 18th and Bryant, in the near future. The Chronicle reports:
The Planning Commission approved the largest housing development in the history of the Mission District Thursday night, despite over four hours of passionate commentary from residents and artists who said the project would continue to squeeze working families and artists out of the neighborhood.
Over the past year, the so-called Beast On Bryant at 2000-2070 Bryant St. has become a flash point for what most San Franciscans agree has become a crisis, the impact that an extreme influx of wealth and speculative investment is having on a neighborhood famous for its arts and working-class Latino community.