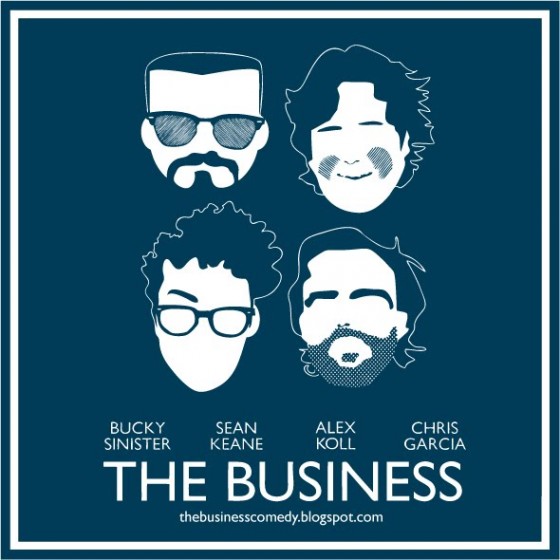 Did you know that stand-up comedy, as we know it, started in San Francisco? It's true! According to Joe Rogan on Episode 161 of the WTF podcast, anyway. He credits it to when Mark Twain first started giving hilarious speeches filled with wit and biting social commentary around town. Without Mark Twain, no Gallagher. Think about that.
Anyways, the other day I passed by Mission comedian Chris Garcia in the street, jumped in front of him, and blurted out, "CHRIS GARCIA!". After this, I had no follow up other than a crazy wild-eyed stare. He looked at me a bit terrified. I followed up with, "Umm, yeah, sorry. I'm Vic from Mission Mission."  He was like, "Oh hey! You should come to the Business this week. It's our 2-year birthday."
The Business is a weekly comedy showcase at the Dark Room featuring Chris, Sean Keane, Alex Koll, and Bucky Sinister. They also feature out-of-town comedians passing through.Why not take part in the rich history of San Francisco comedy and check them out tonight? The show starts at 8pm. Here is the event page.
Also, Chris Garcia (as Dr. 4:20) wishes you a happy day: