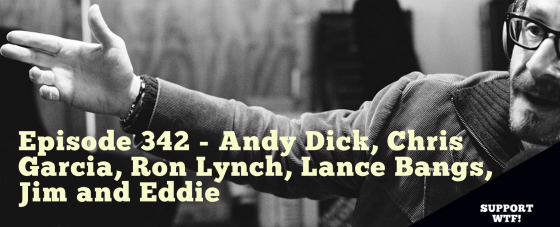 Ex-Mission stand-up comic Chris Garcia has done us proud and popped up on the latest episode of Marc Maron's WTF podcast. In the stand-up world, that's basically like getting an interview on Letterman. Big things for this guy, I predict. One day I'll proudly say, "man, I remember when he was working on that 'homeless man who only speaks in early 90s song lyrics' bit at the Dark Room."
Apparently Chris isn't only in LA to "make it". His dad lives down there and has been struggling with Alzheimer's so he moved to be closer to family. That totally sucks, obviously, but Chris manages to tell us all about it with the typical comic coping mechanism of hilarious jokes.
Here it is. Fast forward to the 30-minute mark for his segment, if you want to skip Andy Dick, who even sober manages to be a trainwreck.
[via WTF]
And here's his bit on the Mission, because we like to re-watch it every couple of months: