Sketchfest is upon us! The time of year when all our favorite comedians descend on the Bay Area for three weeks of merriment. Ariel, our DT&D editor, and Sam, Brittany's boyfriend, are big fans of the 90s American sitcom, NewsRadio so we decided to check out the NewsRadio reunion show as our first foray into Sketchfest 2015.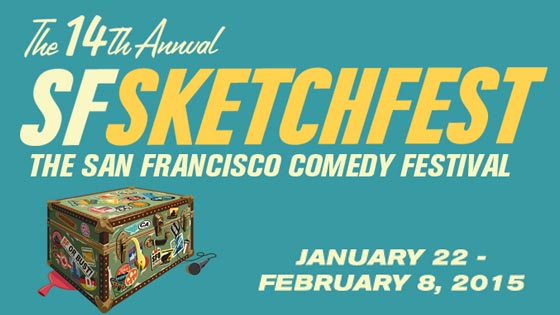 Brittany: I like NewsRadio, but I don't think I'm as big of fans as either of you are.
Ariel: When I was in college I obtained raw footage from an entire NewsRadio episode to cut my own episode. And it's really interesting, when they talked about the musicality of the entrances and exits, for a 3 or 4 camera show it was really hard to cut. You'd imagine for a multi-camera show you can just cut back and forth, but it was so carefully orchestrated, that you couldn't really cut it a new way. I feel like they took the Kramer entrance from Seinfeld and applied that to the whole show.
B: I was disappointed that there weren't more cast members there, but I think you still got a sense of what it was like to be on the show.
A: I was bummed that Maura Tierney wasn't there.
Sam: Vicki Lewis too. I loved Vicki.
A: Maura Tierney to me, maybe because I had a crush on her, she was the heart of the show to me. She was stuck in a world of bumbling cartoon characters.