There's comedy at El Rio! Katie & Brittany checked it out and liked it! Here's their report: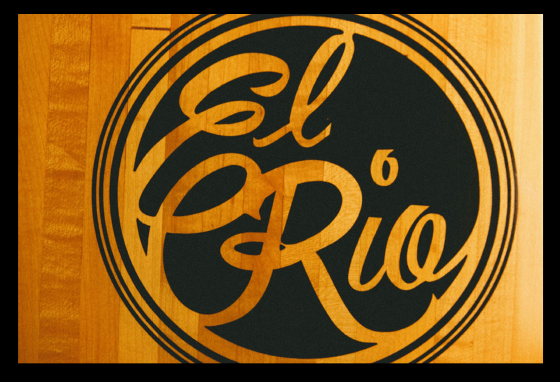 [image via El Rio]
Comedy Returns to El Rio! Although it technically never left. We just didn't realize it was there. Now in its 6th year, this monthly comedy showcase (called Comedy Returns to El Rio) is held every 3rd Thursday and features an eclectic, multicultural mix of comedians. MC'ed by Kung Pao Comedy's Lisa Geduldig, we saw an impressive line-up of Joe Klocek, Jabari Davis, Yuri Kagan, Lisa Geduldig AND Marga Gomez. Every month is a new line-up of some of the Bay Area's best comedians trying out some new material. Comedy, drama talk & drinks at El Rio, what's not to like?
Katie: For a super cheap comedy night at a dive bar I was very impressed. Lisa, the MC, has a very endearing personality, she had funny things to say, she's likeable, and she kept the night moving. All the comedians were quick and dirty, the whole show was about an hour and a half. Usually when I go to these smaller comedy shows I like one person and don't really like anyone else. This time I really liked everyone, except for one person…but I won't name names.
Brittany: I thought it was hilarious. Another comedy show that I like a lot is The Business at The Dark Room, and this felt similar – people trying out new material in a small intimate space. But many of the comedians who perform at The Business are all still pretty young and aren't necessarily doing comedy for a living. It was neat that these comedians had been in the business for awhile and could read an audience. They were really on top of it. These were professional comedians, which I wasn't expecting since it's a $7 comedy show.
The Verdict: Out of the many small local comedy shows this one is worth checking out. It was as good of a comedy show as you would see at the Punchline or Cobbs but waaaay cheaper.
The Drama Talk: Comedy shows very much depend on the talent that the producer books. The lineup of the show we saw was awesome, hopefully she does that for every show… we have a good feeling she does.
The Drinks: The great thing about shows at bars is it's easy to get a drink before, during and after the show. We recommend getting to El Rio before 8pm to have a drink and snag a good seat. Then grab your second drink right before the show starts (even if you haven't quite finished your first). There isn't an intermission and the bar is in the next room, so getting a second drink during the show is kind of tricky. No one will judge you for double fisting, at least we won't.
Comedy Returns to El Rio! is every 3rd Thursday of the month. Next show is January 15th at 8-9:30pm. Tix: $7-$20. Available through BrownPaperTickets or at the door. Advance Tickets-rear room/7:30pm door/8 show.