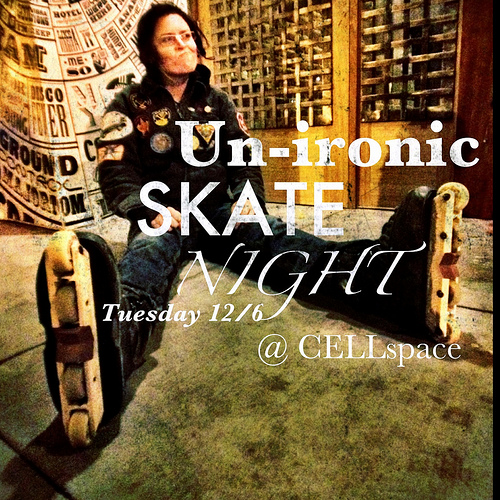 DocPop just scored some rollerblades. Remember those? Well does the hit SEGA game Skitchin' jog your memory? Thought so. Anyway, that means he's heading to Cellspace's skate night this Tuesday. Maybe you should too, if you've got a pair and you're into synchronized dancing:
Back when I was growing up in Modesto, CA, our yearly reward for being above a 2.0 GPA was a trip to Roller King. I can still remember the bruises from repeatedly falling on my locker keys, but rolling around in a big circle to Ray Parker Jr.'s Ghostbusters and couple skating with Gabrielle made it totally worth it. Skating is fun.
Before you go and grab a head band and a pair of neon leg warmers, be aware that this party is un-ironic. I would tell you what that means, but I'm not even convinced I know what "ironic" means anymore.
[via DocPop]