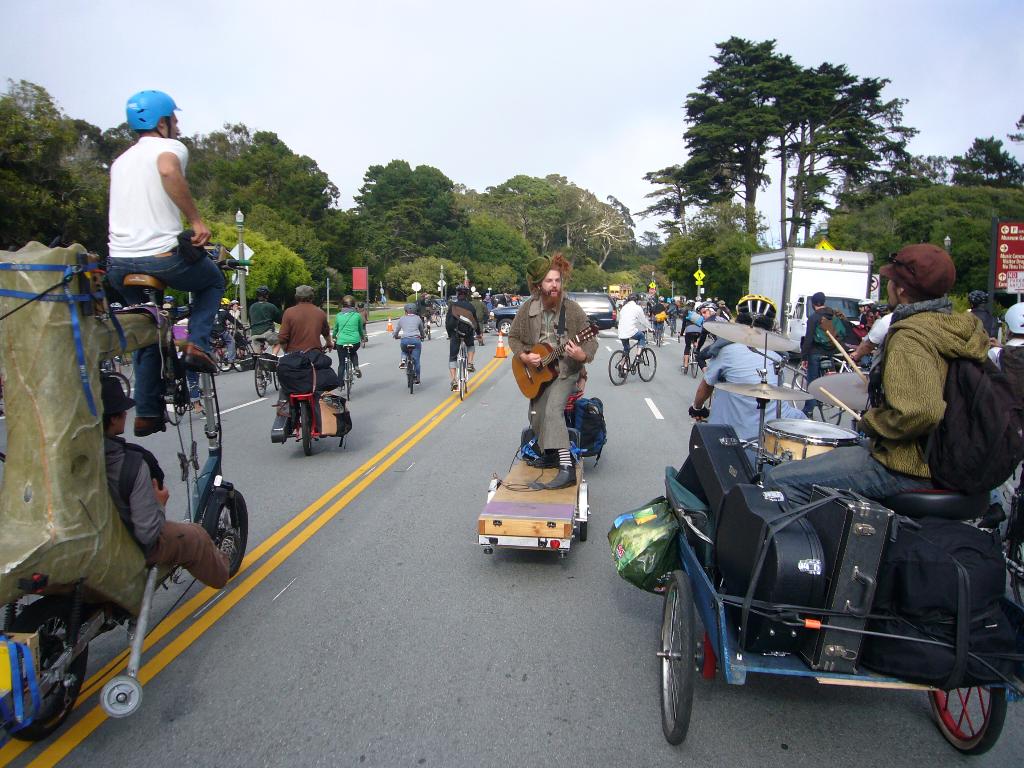 After hanging at GG Park for an afternoon listening to tunes amplified by cycle-powered generators, the Bicycle Music Festival finally took to the streets.  Obo Martin and his band were joined by Fossil Fool to provide music for the ride.  Each instrument was on a different platform towed by a bicycle, and it sounded pretty good whenever they stayed together!  The drummer kept falling back though, probably owing to the bulkiness of his craft.  Always the drummer.
Check out the crush of cyclists as they approach Divisadero and then swell down Fell past this poor overwhelmed videographer who ends up in the middle of all of it:
Many more photos available at the Bicycle Music Festival website.
Previously: