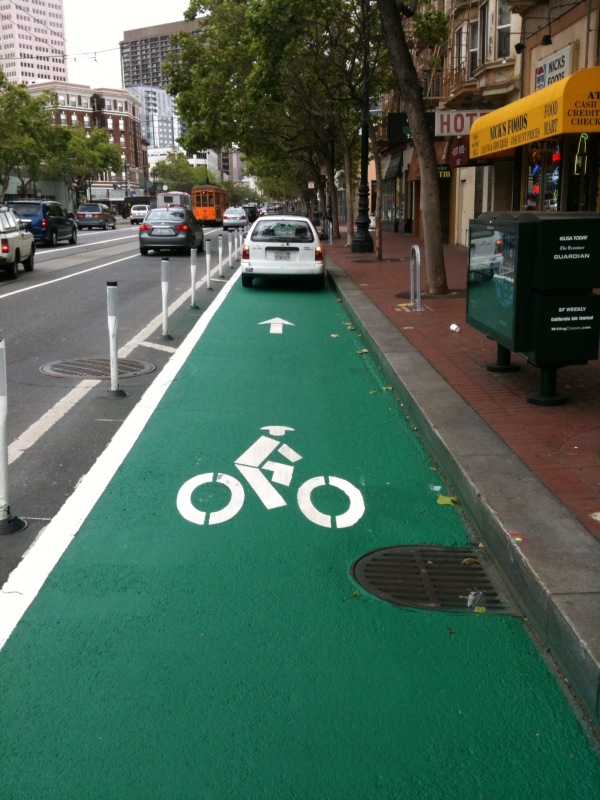 Great news for cyclists:  the Bike Plan Injunction that has prevented new bike lanes from being painted in the City for the past 4 years has finally been overturned.  Naturally, this means more cyclist lanes and safer riding for everyone (vehicles and pedestrians included). 
Renée Rivera of the San Francisco Bicycle Coalition, for one, was happy to hear the news:
San Francisco is seeing firsthand how improvements like the green, fully separated bike lanes on Market Street are increasing everyone's safety and comfort and attracting more people biking.
While there are a number of projects already lined-up for striping (pun intended), I'm sure they could always use a few more suggestions.  So, what streets in the Mission (or elsewhere) do you think would be best served by the addition of a new bicycle lane (and don't say Guerrero or South Van Ness–let's at least let the cars keep those or they'll get all fussy)?