As you can see here, this afternoon Mission Mission received 25 views referred from a Current URL called "http://current.com/items/88884204_zeitgeist _dive_bar_in_the_mission_to_be_replaced_by_borders", which we assume pointed to yesterday's Zeitgeist story.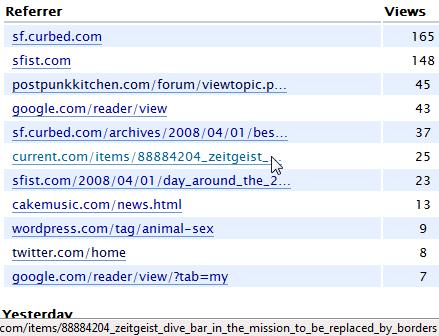 We clicked over to Current the moment we learned of this referral, only to find the following 404 page: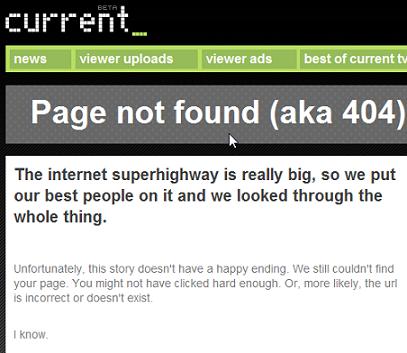 The question is, who pressured Current into putting the brakes on such a great story?
Link to Current 404 page.
Browse Mission Mission's "Food & Drink" category for more on Mission District dive bars.