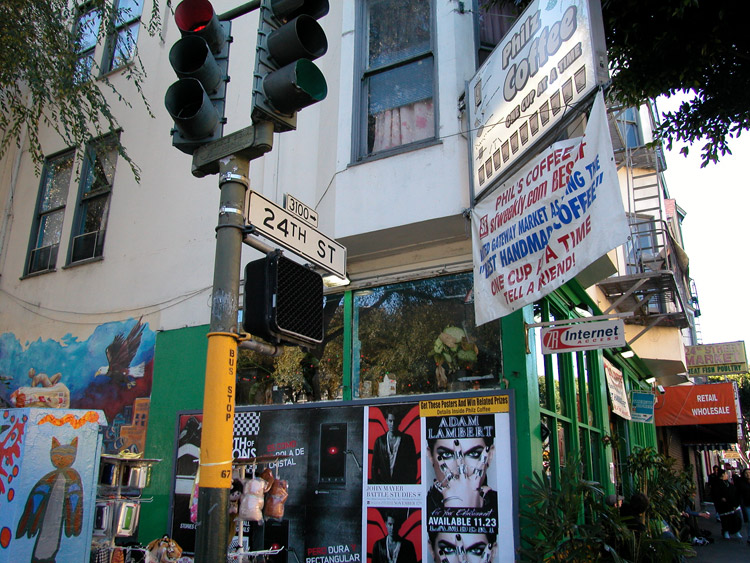 Already donated to Haiti relief and have an itching some more philanthropy? Laurie sent us a note about some neighbors organizing a community clean-up of 24th St on Monday morning. That should bring your smugness to an all-time high!
Start 2010 with a benevolent gesture and Join your neighbors in acknowledgement of A Day of Service on Dr Martin Luther King Junior's day.

Bring your garbage bags, a caring attitude and an interest to improve your neighborhood.

There will be two 2-hour work periods starting at 10:00 am and 12 noon: choose from either one. It is proposed that folks work in groups of 4 or less. Meet at Phils Coffee on 24th street and Folsom at either 10:00 am or 12 noon to establish/join a group.

The intention is to collect street garbage within one city block around 24th street. Alternatively there is an interest to do some weeding along Harrison street sidewalk from 22nd to 24th.

Bring large garbage bags, brooms, dustpans and gloves. If you intend to weed bring your gardening tools.Collect garbage and/or weeds in your bags and dispose of the full bags in the trash cans at the street corners. If you have any questions email Elena at elena.engel@friendssfpl.org

Looking forward to working with other concerned citizens!!!!
Oh, and watch out for sinkholes.