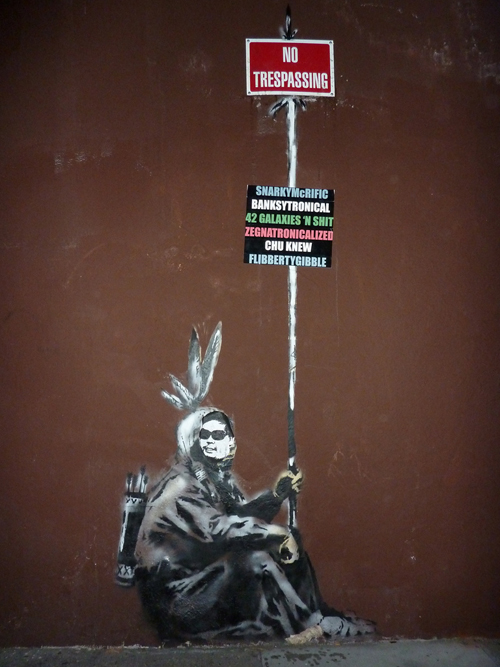 Another alleged Banksy in the Mission seems to have been defaced, but this time was also re-faced as notable protester of nothing in particular Frank Chu.  I definitely prefer this to some relatively unknown graffiti artist attaching his own stuff onto Banksy pieces in order to garner free publicity, but it could all just be another Laughing Squid prank.
[Photo by catiemagee, via Laughing Squid]
Previously:
San Francisco Has Banksy Fever!
Did Troy Holden Find Another Banksy?