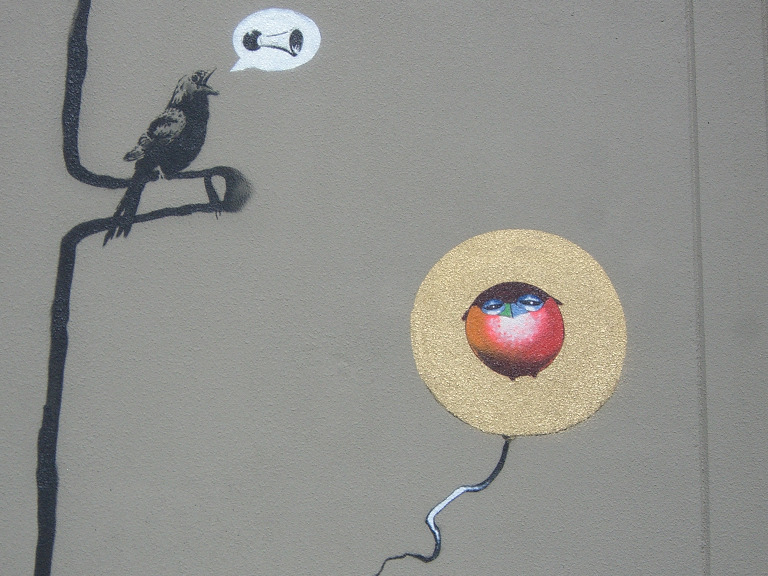 The owners of the building at Erie and Mission that got Banksy'd back during the artist's spree through the city in promotion of his movie were very excited about having a famous piece of art on their property.  Now, it seems as though they are taking it a step further, as reader Milu explains:
I heard they were going to do a mural around this Banksy piece, well, it looks like Chor Boogie has christened the beginning of it.
Now, I'm not exactly sure what he might have in store for the rest of this piece, but that obese robin is a fantastic start.  Poignant commentary about the inequal economics of art?  At the very least, way better than getting Kaiser Soze'd.  Curious to see how this all turns out!  I wonder if the context will be preserved, which you can see in the before shot captured by Travis LoDolce below: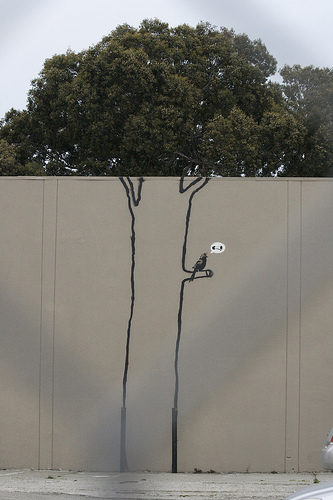 (Thanks for the pic, Milu!)
Previously:
San Francisco Has Banksy Fever!