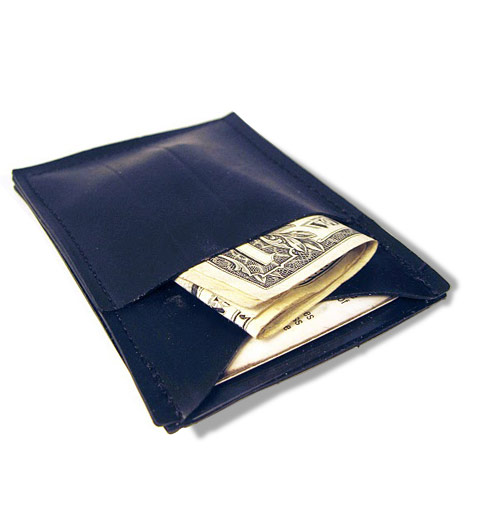 I never know what to do with old bicycle inner tubes. I mean, you can only be Rambo for Halloween a couple of times before it gets old. Usually they end up in a box with CD spindles, strips of fabric, and other junk that falls under the nebulous "future art project" materials collection. Somebody should remind me that I don't actually do art projects.
So it's a good thing Mission Bicycle Company just got these swell mini-wallets that are made from recycled tubes. Seems like a cool idea for those of you interested in lowering your rubber footprint:
This super thin wallet is perfect for a night out or a training ride when you don't need to carry every card you own.

Fits in your front pocket
Pocket for folded cash
Pocket for credit cards
Window for your ID
What do you do with your old tubes?