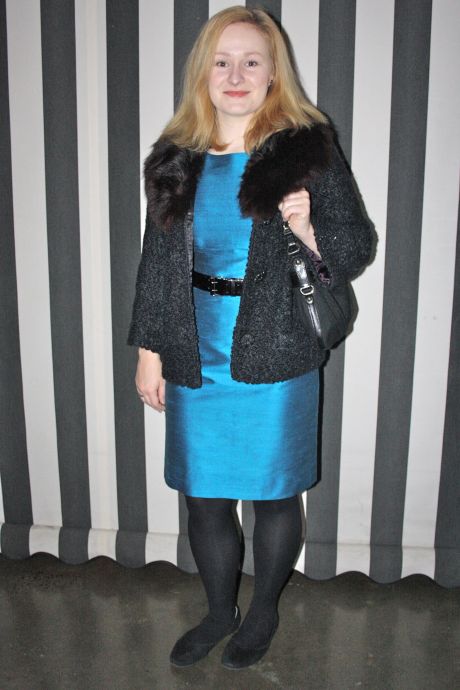 Some Australian fashion blog called Wardrobe Wonderland today highlights a score from right here in the Mission. Says the wearer:
I recently got back from two months in the US, so my dress is from a vintage store called Thrift Town in the Mission District in San Francisco. It's a peacock blue Thai silk vintage dress from Pauline's in Bangkok. I love how vintage brands and labels are named after the maker.
Read on for more pics and analysis. "Vintage store"!!!
Previously: