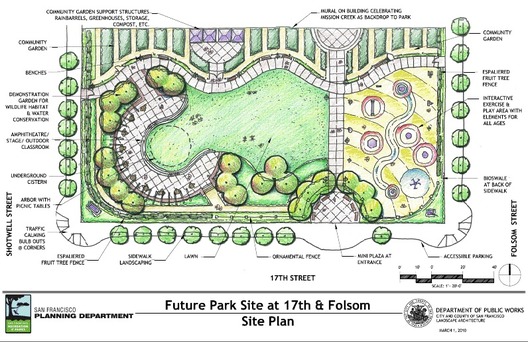 Curbed SF reports:
The state has awarded a $2,700,000 grant for the long-planned urban oasis at 17th & Folsom Streets, currently a parking lot. It won't happen tomorrow- they have yet to buy the lot from its current owner, the Public Utilities Commission, and still have to raise more cash to cover the project's estimated $5,000,000 total cost.
Dang! Big numbers! Couldn't we just do it guerilla-style like those skaters in Oakland?
Anyway, I like the name. Future Park! Badass, right? Read the rest of the story here, or leave a comment below suggesting a better name.