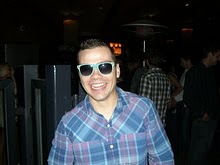 Rick here has lived in the Mission for two years, and now he's moving on, to some intersection called 17th and Clayton, and he's made a list of the pros and cons of leaving the Mission behind. Here are the cons:
Things I'll Miss About Living in the Mission (specifically 24th and Shotwell):
The 3 minute walk to BART
The 40 Taquerias (Papalote and Vallarta, in particular) and the number of dive bars (Mission Bar, Nap's 3) within walking distance.
The $3 Four Lokos I can conveniently purchase at the corner.
The quick shot up to the top of Bernal Hill.
St. Francis Fountain down the street
The relative flatness of the Mission in general and being able to get anywhere in the area on my bike faster than a car.
Read on for the pros section, though you should know it begins with a Bébé's Kids reference.