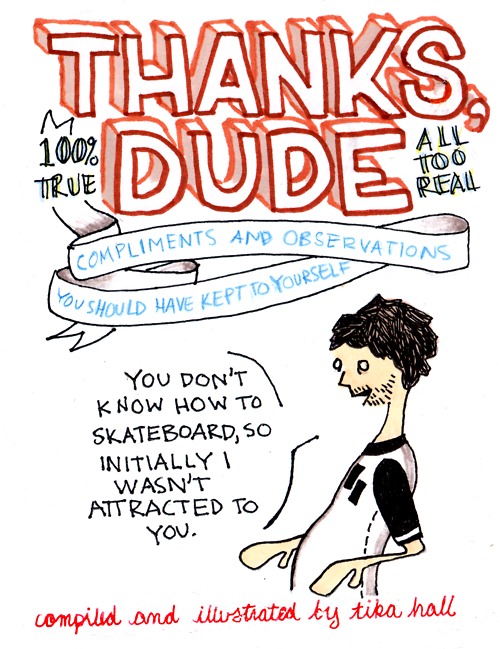 Tika Hall, proprietor of Birthday Pony tells us about her new book:
THANKS, DUDE is my latest comic book. I illustrated quotes compiled after asking a ton of women for the weirdest and worst things men have told them. It is all real and hilarious and kind of upsetting at the same time. I hope you love it!
MAKES A GREAT GIFT?
Read on if you'd like to know where to find it.