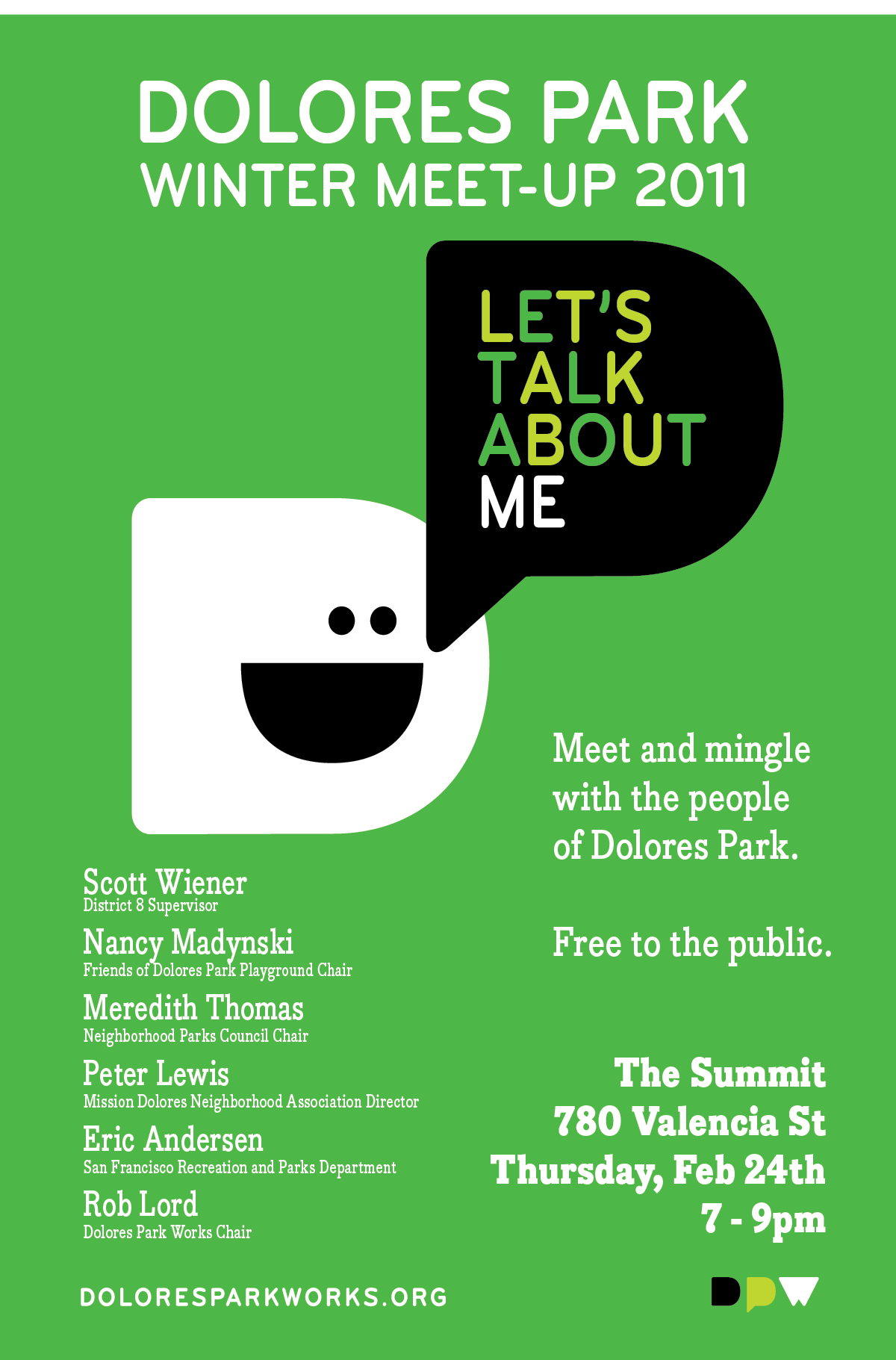 Always wanted to get together with your neighbors and some "Dolores Park community leaders" over wine and snacks to see some presentations and mingle? Dolores Park Works has just the event for you:
Please join Dolores Park Works and five Dolores Park community leaders for a causal, friendly mix of Dolores Park talk, wine and hors d'oeuvres this Thursday, February 24th from 7 to 9pm at The Summit 780 Valencia Street.
Our event features five high-speed presentations by charismatic Dolores Park heavy hitters who will inform, dispel and entertain in five minute bursts as 20 slides auto-advance every 15 seconds. Our Ignite-inspired presentation format is proven to be exhilarating for the audience and speaker.
- Scott Wiener, San Francisco District 8 Supervisor
- Eric Andersen, San Francisco Recreation and Parks Area Manager
- Nancy Madynski, Friends of Dolores Park Playground Chair
- Meredith Thomas, Neighborhood Parks Council Chair
- Peter Lewis, Mission Dolores Neighborhood Association Director
- Rob Lord, Dolores Park Works Chair
Sounds dynamic! Full details are here.
RSVP and invite your friends via the event's official Facebook page.