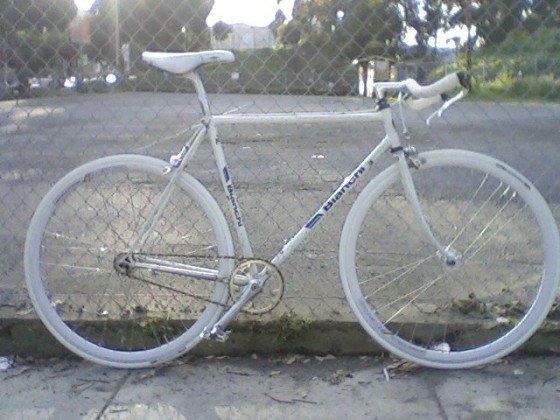 MM reader Brooks H. just got finished helping with all the neat Shop for Japan stuff to help raise money for tsunami victims when he rudely discovered that karma isn't always cut and dry:
After raising ten grand for japan, my beautiful all white bianchi  got stolen. One AM last night at 17th and mission they clipped my lock. There's not another bike around here like it.
Let's all do Brooks a favor and keep an eye out for this exotic bicycle.  These things are rare!